---
Wedding Postponing and Planning for 2020
---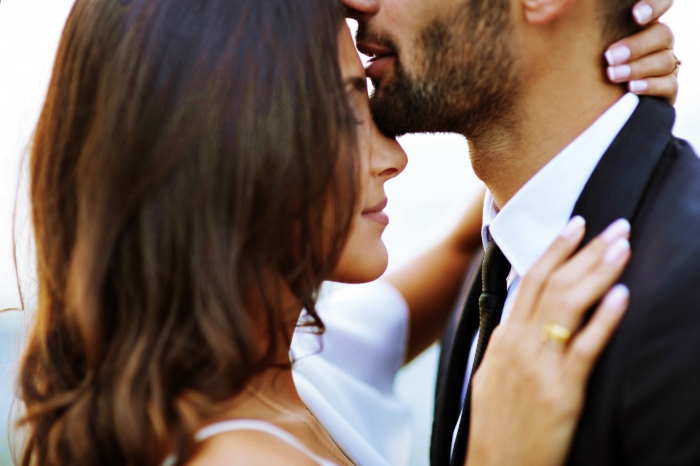 The COVID-19 pandemic has been unexpected, to say the least, and has caused major disruption to everyone's lives. To some, weddings may not seem significant at the moment with everything going, but it's understandably very disappointing if you've had to postpone your big day.
The good news is, the next few wedding seasons are going to be even more joyous! Remember the reasoning and sentiment behind your plans, and take the time to connect with your partner and focus on the fun and excitement that will come in the future when your big day goes ahead. We've compiled a few tips to help you with your wedding postponing and planning.
Stay calm and celebrate regardless.
First and foremost: look after yourself. It's okay to feel disappointed if you've had to postpone your wedding. Keep in mind that it's not forever and that your incredible plans will come to fruition soon.
Plan something special together at home for your original wedding date – break out the champagne, get dressed up, and have a romantic date night with your partner. You could even throw a big party via Zoom with all your friends and family.

Plan, plan, and plan some more.
Use the extra time to get inspired, plan, and browse Pinterest – you may end up with some beautiful new ideas to complement your existing concept.
With more time, you can be super thorough, start some new spreadsheets, check out upcoming trends, and streamline the whole organising process.
Taking the pressure off will allow you to evaluate what is truly important for you and your partner on your special day. You may even decide to downsize your wedding numbers and have a more intimate ceremony and reception.

Choosing a new date
2020/21 is likely to be a wonderfully busy wedding season. With that in mind, there will be a significant demand for date changes, and you may have to consider something different, like a midweek or shoulder season wedding.
Despite the upheaval, you'll find that the wedding industry is still alive and kicking, and more than happy to get the ball rolling.
Even if you can't lock in a date right now, your vendors will be able to work with you to plan in the meantime. Most vendors are incredibly accommodating and want you to get married just as much as you do!
At MIX it DJ, it's important to us that the planning process is as stress-free as possible. Any of our new or existing bookings are 100% transferable & flexible so you can start planning with peace of mind.
Keep the lines of communication open with your vendors and trust that things will fall into place in due course.

Look closer to home.
If you're planning an overseas wedding, you've probably had to go back to square one. Thankfully, we are spoiled for choice in New Zealand when it comes to stunning wedding locations – Auckland alone has some incredible spots, but go further up or down the country and you'll be blown away by the scenery and venue options.
Domestic travel is set to become the new overseas holiday. Bonus: it's more cost-effective for you and your guests, much more comfortable (no jet-lag, hooray!), and will mean you're supporting New Zealand businesses.
If you and your partner do have your heart set on a dreamy international destination – and are in no hurry to wed – you can always park your planning for the near future and pick it up again when things change.
Keep your guests in the loop.
Your guests will likely be sympathetic and understanding with everything going on. Communication is vital here: give your guests adequate notice for your new wedding date, and if you haven't locked in a date yet, keep them updated via email or on a personalised wedding website.
If you've already sent out invites, think about printing and sending a cute Change the Date or Postponement card.
Stay updated.
The best place to keep yourself informed with the latest news is via the official New Zealand COVID-19 website. But what do all the NZ Alert Levels mean for weddings?
We are now in Alert Level 3, wedding ceremonies with ten people or less are permitted, but social distancing of two-metres between people must be observed, and wedding receptions are not allowed. Learn more about the Level 3 restrictions here.
Under Alert Level 2, things are looking considerably brighter: gatherings of up to 100 people indoors and 500 outdoors are allowed while maintaining physical distancing and contact tracing requirements. With the right planning, weddings can safely go ahead! Hooray!
Once we get to Alert Level 1, there are no restrictions on gatherings.
COVID-19 has brought with it a tremendous amount of uncertainty. But one thing remains certain in life, and that is love. When weddings finally resume, they'll be even more heartfelt, and you can bet your guests will be overjoyed to finally share your special day with you.
---
---