WEDDING DJS
---
Since 2007, MIX IT DJ has been transforming wedding visions into realities as our professional wedding DJs enhance the style, energy, and mood of our client's weddings. Renowned for their creativity, versatility, and integrity while armed with the skill to read any given crowd; makes the team at Mix It DJ the most sought after DJs in New Zealand.
Mix It DJ are also exclusively recommended by a number of Auckland's & Waiheke's finest wedding venues and Vineyards. Our wedding DJs are driven by a philosophy of providing nothing but best, so you can trust them to keep your friends and family dancing all night.

---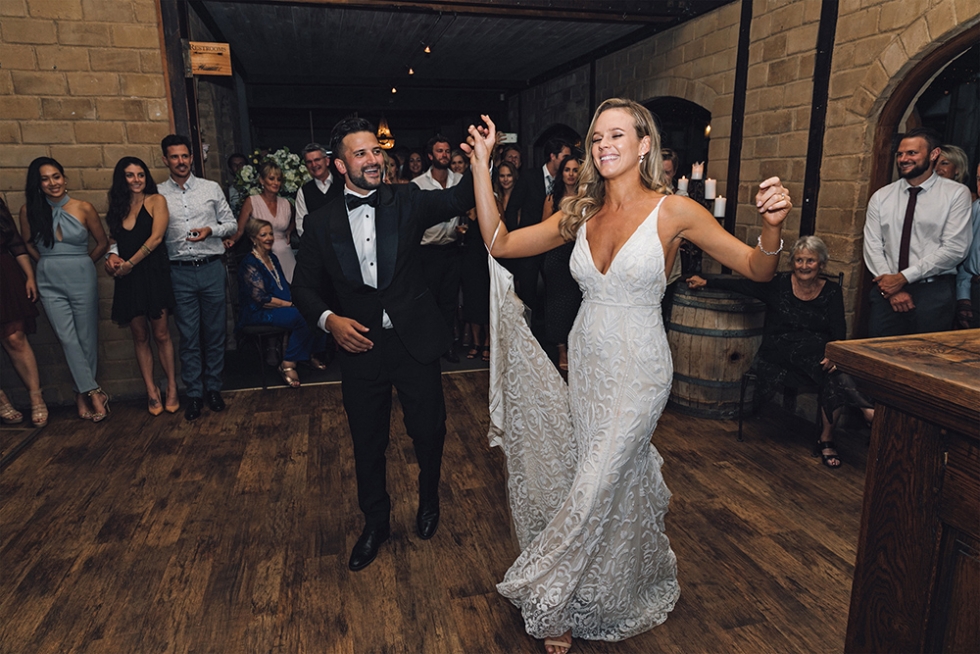 ---
WHAT WE OFFER
Weddings are multi-faceted events that require bold ideas, precise scheduling, and meticulous execution. Our wedding DJ service includes a free consultation to discuss your plans and expectations, before working through each ceremonial and celebratory phase of your wedding to create the right atmosphere for every moment.
Once equipped with your instructions and a detailed understanding of your wedding and guest lists, our accomplished wedding DJs will develop your wedding entertainment structure. This includes creating sets around your key song choices and preferred genres, reading the mood throughout and organically adapting their selections as the big day runs its course.
Our full wedding DJ service model ensures your celebration runs smoothly by coordinating, supplying and operating all sound, lighting & speciality equipment from beginning to end, leaving you free to revel in the occasion. A standard package includes:
Premium Wedding DJ
Personal Consultation
Hi-quality Sound System
Intelligent Lighting System
Wireless Microphone
Option of Custom Playlists
Early Setup
Travel & Transport
---
EXCLUSIVELY RECOMMENDED BY: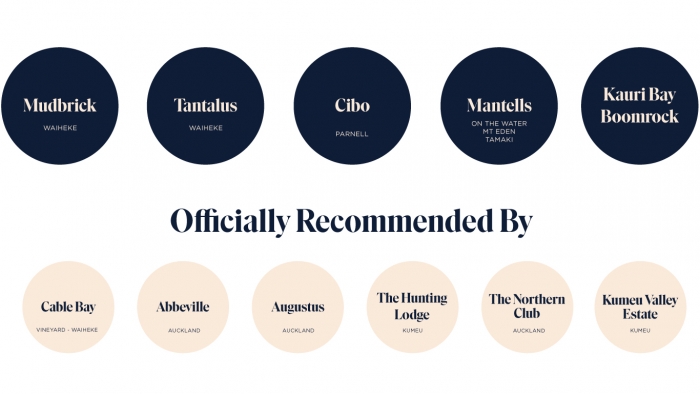 Over the past 12 years MIX IT DJ has become the first choice recommendation amongst Auckland and Waiheke's finest wedding venues. Our wedding DJs are exclusively recommended by Mudbrick, Kauri Bay Boomrock, The Glasshouse, Tantalus and many venues throughout Waiheke and Auckland.
We are officially recommend by:
Kauri Bay Boomrock
Mudbrick – Waiheke
Tantalus – Waiheke
Man O War – Waiheke
Cable Bay – Waiheke
The Glasshouse
Te Hihi Estate
Abbeville
Mantells
The Northern Club
Auckland Museum
The Officers Mess
The Hunting Lodge
Bracu
Markovina
And many more…
---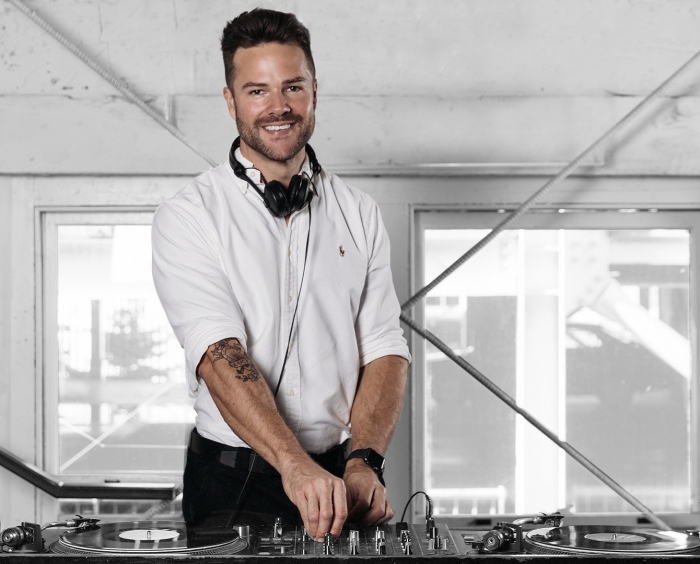 Our wedding DJs are creative, stylish, dynamic and fun. They all have a wealth of experience and are expert crowd readers who specialise in playing to the eclectic. We work with only the best wedding DJs in the business and we select our DJs according to their talent, integrity and professionalism.
Word of mouth spread by satisfied couples has resulted in MIX IT DJ being entrusted with the success of countless weddings; as a result, we often book out a season in advance. If you need New Zealand's best wedding DJs to be a part of your wedding then fill in your details and get a quote now
---
Live Musicians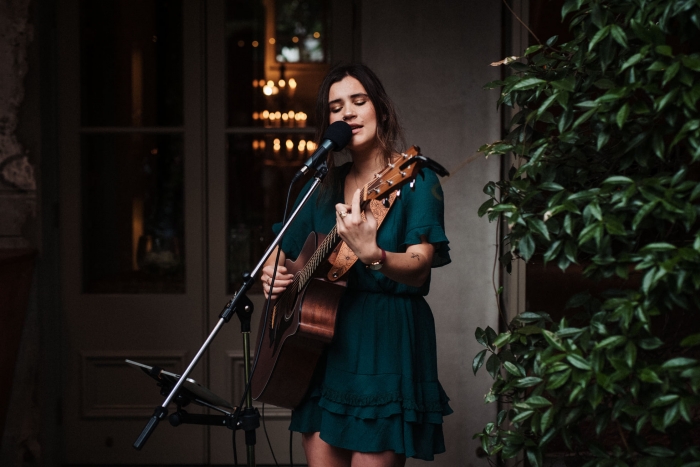 Elevate your wedding day soundtrack with our Live Musician & DJ combo.
An experienced DJ works with a vast selection of music – and knows how to read a crowd to get the dance floor going. Still, there's no denying that live music is impressive with its ability to create instant energy and ambience. Enjoy the best of both worlds with an experienced DJ and musician at the helm.
MIX IT DJ provides the finest live musicians in Auckland. Perfect for adding that live element and diversity to your ceremony & cocktail hour – the perfect synergy with our DJ package.
Please see our Live Musician Page here
---
Dancefloor Specialists
---
TESTIMONIALS
As your wedding is such a big occasion it is crucial that you hire an experienced wedding DJ service that is well known and respected. With most of our work coming through our satisfied couple's word of mouth, you can rely on us to deliver on your big day. Take a look below at what our clients are saying about our Auckland wedding DJs. If you would like to see what our clients are saying about us then check out our Facebook page, take a look below and browse through our testimonials page.
---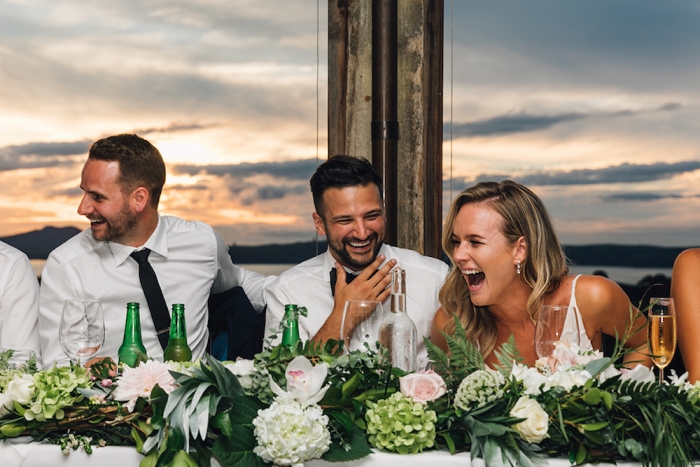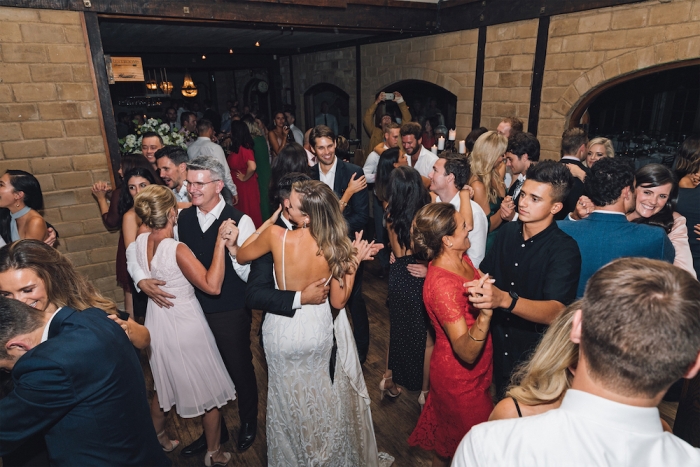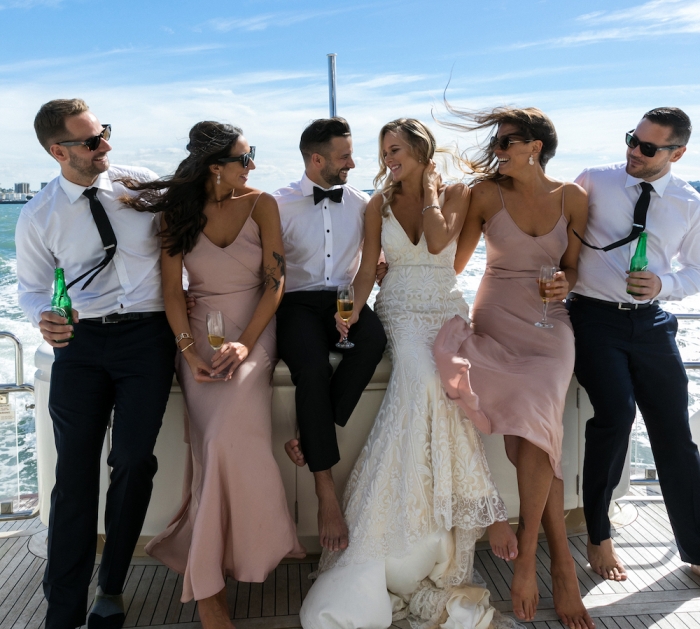 Michael & Mianette Goudie – MUDBRICK – Waiheke
"Jarrod and the team at Mix It DJ were epic! The approach was super thorough and had a range of options that we as clients, could really take control of the feel and vibe of our wedding. However, what I highly recommend is don't be a control freak and let them be the experts they are. The performance and professionalism were highlighted throughout the night; it was obvious they have done thousands of events, and know how to read people to best suit. I loved the compactness of the DJ set up, a band would have been a squeeze, I am glad they could shift genre in an instant, and I love the blend of music at the right times during the night. 11/10"
---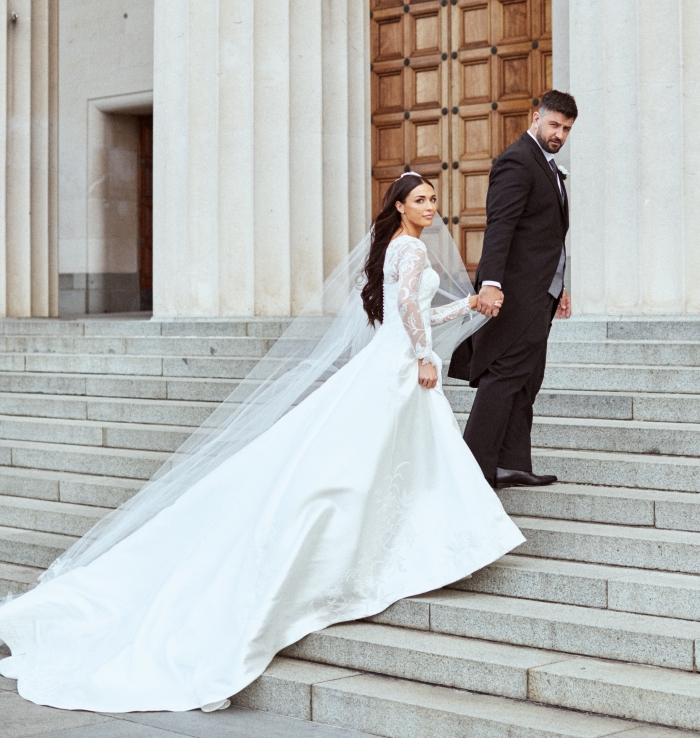 L & P Montagna – Cordis Hotel
"Mix It DJ was just amazing! We had our wedding recently with 170 guests of all ages and we really felt the music was just perfect for the night and to suit everyone's tastes. Our DJ seamlessly transitioned between genres and our guests commented on how fantastic the night and the music was. They were so easy to deal with and were extremely accommodating with whatever we wanted to do. They went to extra lengths for us and we couldn't recommend them highly enough. Thank you Mix It DJ!!"
---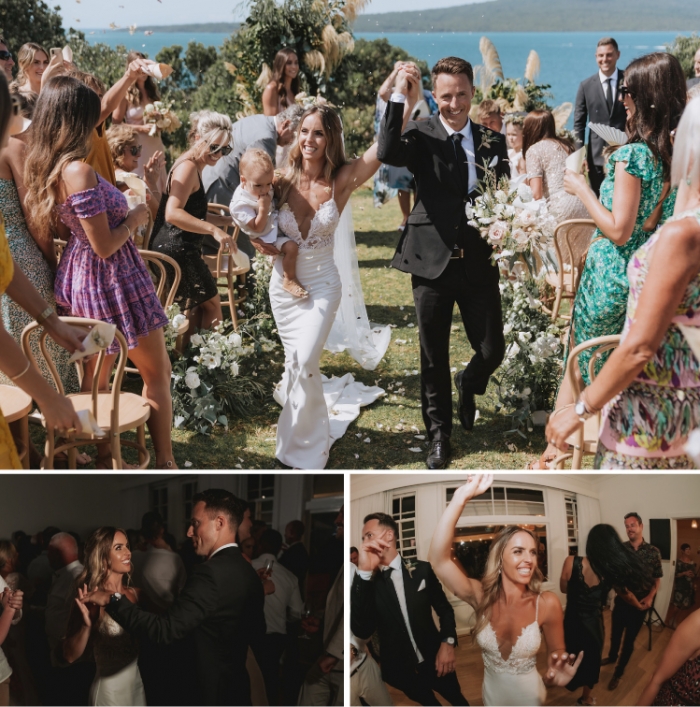 K & L Rogers – THE OFFICERS MESS
"We can't thank MIX It DJ enough for absolutely nailing our wedding day tunes back in Feb. Everyone raved about the day/night, you read the vibe exactly as we always dreamt. From pre-ceremony to messy end or night antics haha, thank you!! My feet have only just recovered from all that dancing! Wish we could do it all over again. Thanks for being such a gentleman to deal with. Cheers! "
---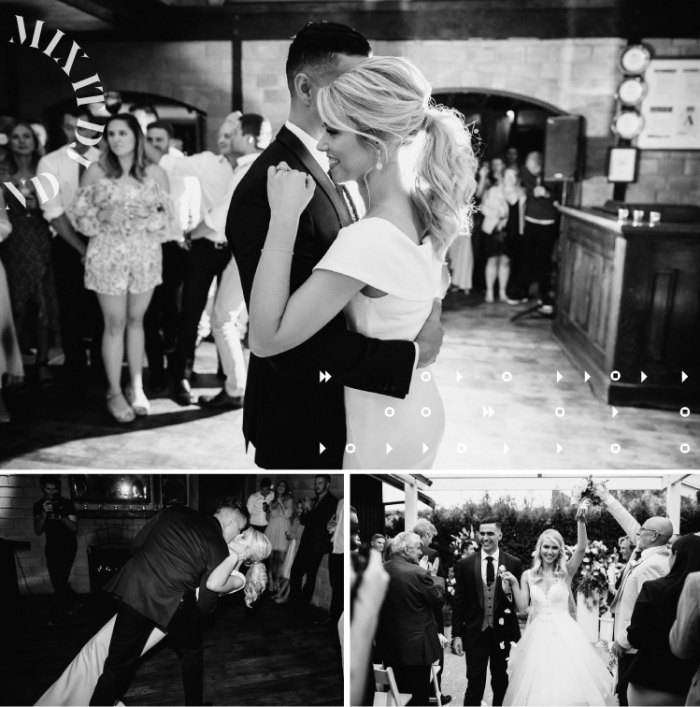 C & T Williams – MUDBRICK – Waiheke
"Mix It DJ you were so amazing to deal with and truly made our wedding magical!! If you are in need of a DJ look no further than Mix It DJ!!"
---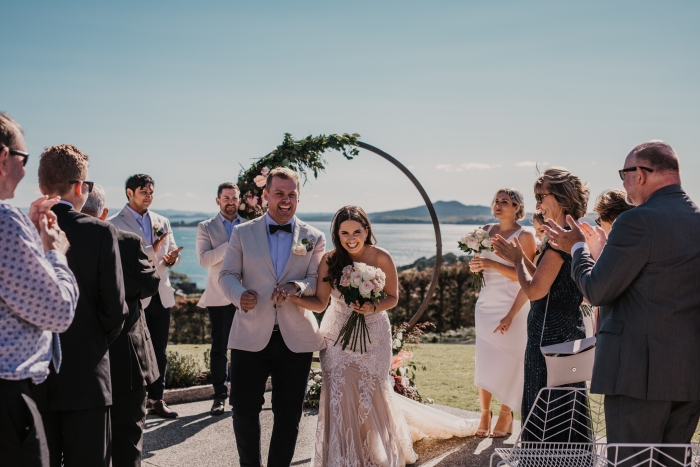 J & S Green – Mudbrick – Waiheke
"Thank you so much again for doing such an amazing job for our wedding! We had the most amazing day and appreciate all that you did to help make it so special."
---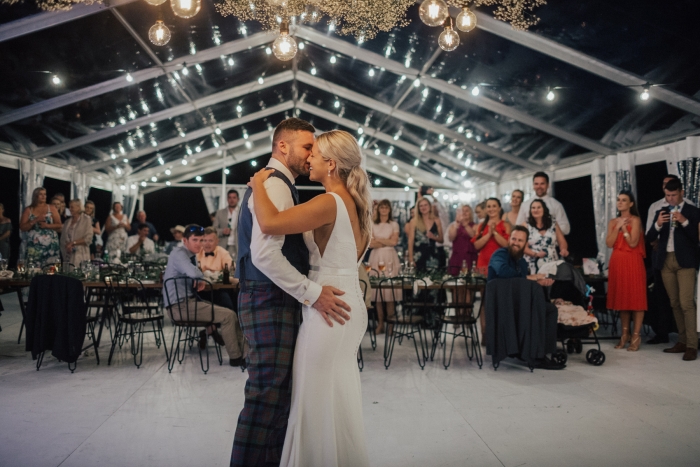 C & J Reynolds – Orua Beach House – Hahei
"Thank you so much for being a part of our amazing day! Having you there from the afternoon right through the evening was perfect. The guests could not stop talking about the chilled vibe you created before the reception. You were a total professional and took requests which were also a hit with the guests. The whole day went smoothly and the dance floor was never empty from beginning to end."
---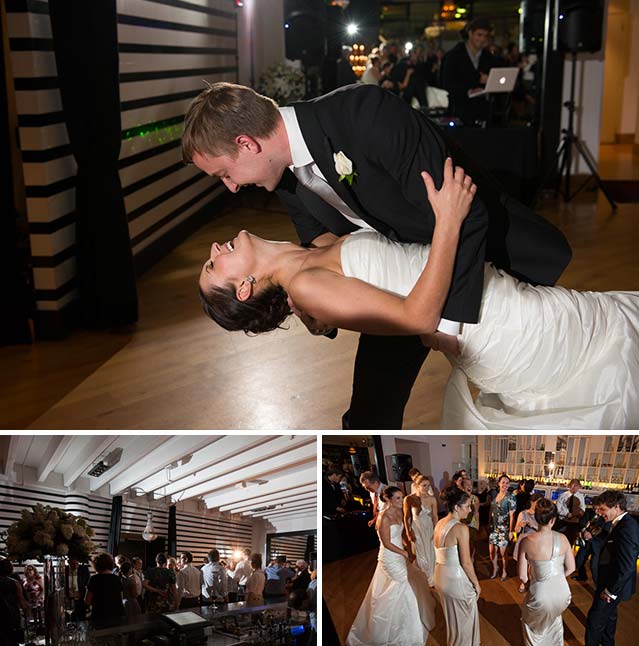 L & A Balmforth – MANTELLS ON THE WATER
"MIX IT DJ were the complete professionals – they took the time to understand the style of music we were looking for, they gauged the ambience and the audience of our wedding, and all the music the DJ played reflected this perfectly. The DJ's performance had a superb mix of creativity and technical skill, but most importantly for us, MIX IT DJ was well organised, easy to deal with, and very positive throughout the process."
---
FILM
---
Visuals for your wedding
Looking for a unique and fun idea to make your wedding different? Then hire out our custom dancing and drinking montage, to be projected at your wedding. Impossible to get anywhere else, we have painstakingly cut and re-edited 100's of films from every genre and time period imaginable to create a "MASH UP" of drinking and dancing scenes. The video is two hours long and automatically loops so you never notice when they repeat. Plus it's film clips only, so they work with whatever music is being played.
---
Wedding DJ Pricing
Like most things in life, you get what you pay for. Our current pricing method is based on the fact that every wedding is unique so we quote on a case-by-case basis, which means you can get everything you need and nothing you don't.
Your wedding music and entertainment is a relatively small portion of your wedding budget, whilst holding such a pivotal role in a successful wedding. Using a professional wedding DJ hire service will ensure your wedding day is unique, fun and makes a lasting impression on you and your guests. Book a free consultation with MIX IT DJ so we can help create and mix the perfect playlist for your special day. Get a quote for a wedding DJ now.
---
MUSIC
At MIX IT DJ we are firmly committed to supplying you with an outstanding DJ whose skills, experience and musical knowledge are ideally suited to the specific needs of your wedding. Because our services and our clients are so diverse, our DJs have access to a constantly expanding catalogue of music and are at ease playing anywhere across the musical spectrum. Regardless of whether your dial is found on George FM, BFM, ZM, The Rock, The Edge, Mai, or any other radio station we can cater to your taste.
---
MORE TESTIMONIALS?
See all of these + over 200 more on our Facebook reviews page
---
Suzzanne & Shane – MANTELLS MT EDEN
★★★★★ We were thrilled to have Jason Eli DJ at our wedding last week. Stephen was highly recommended to us but was unavailable on the night therefore accommodated us with one of his other Mix it DJ's. Jason played swing and rock n roll music all night long as requested, it kept everyone on the dancefloor until 1am, even the parents and grandparents. The music at our wedding has been spoken about hugely since. Stephen was very generous with his time leading up to the wedding and even met up with us at 8am on a Sunday morning before we flew home to Melbourne and edited our aisle song for us. A very professional group who I'd recommend without any hesitation.

---
Anna & Tim Barry – Cibo
Oh seriously Stephen… it was INCREDIBLE! It could not have been more perfect, from start to finish. And the DJ just absolutely nailed it! He was awesome. So thank you so much for everything! We will be recommending you guys to everyone we know having an event!

---
Michelle & Mark Robinson- CABLE BAY
Thanks so much for DJing our wedding. You were great; exactly what we were after. You helped make it a great day. You did a great job with the dancing part – excellent playlist. And you did well to put up with everyone's varying requests 🙂 The entrance songs for the bridal party worked great. Fantastic idea; much better than our original one. Speaking to lots of our guests since the day, they've all been very complimentary about your work. Everyone loved it. Anyway, thanks heaps. Awesome job.
---
Jen Martin & Paul Bunbury – CABLE BAY
You were awesome. We've had a great after party today with about 100 people, both young and old giving rave reviews on the amazing music and the fact everyone was dancing all night.
---
Bridget and Jason Platt – ABBEVILLE ESTATE
Thank you so much to Stephen Buckley who made our wedding perfect! He set the perfect tone/mood and read the crowd like a book! He covered our ceremony, dinner and dancing… he is very confident and professional, We couldnt recommend Stephen highly enough. Thank you so much!!!!! ★★★★★★★★★★★★★★★
---
Amy & James Hinchco – The Stables
Wow! What a day! Thank you again so much for being a part of such a special occasion for us. Having you there through the afternoon and into the evening was the perfect plan and we had nothing but great feedback from our guests about you. You were professional and relaxed, played everything we like and had selected and you went beyond that to ensure the music flowed seamlessly throughout the day. We will be recommending you to many for their future wedding and special events.
---
Kimberly Hammond – Nautilus Restaurant – Tauranga
Thanks so much for doing a fantastic job at our wedding. Everyone commented on how great the music was and it helped make our wedding what it was – which was FABULOUS!! The dance floor was a hit and it was a great mix of music for all ages of the crowd. We hesitated on spending money on a DJ thinking we could do it ourselves on the iPod, but I am glad we didn't as having you there made it hassle free and was worth every cent! I would not hesitate to recommend you to our friends and family who are looking for a DJ in the future. Thanks again for all your help.