---
The Complete Guide to Booking
A Corporate DJ
---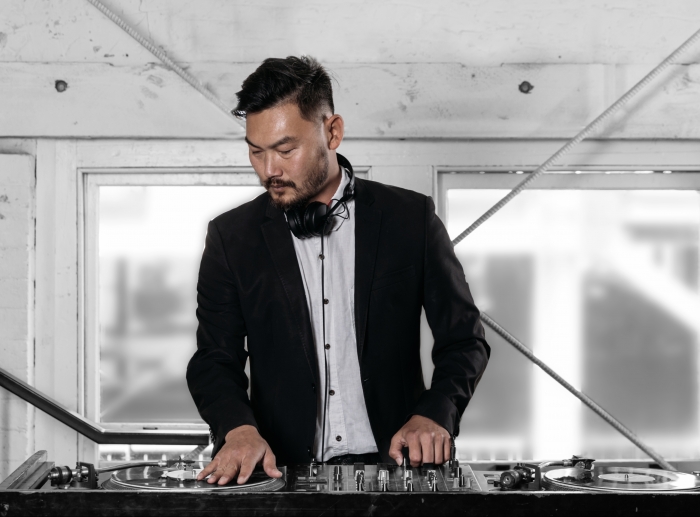 With life easing back into normality post-lockdown, planning for parties and events is back in full swing.
If you're organising a business event, no doubt you'll have a long list of things to arrange. Music is often overlooked, but the impact entertainment has on special occasions is not to be underestimated. Investing in professional entertainment will elevate your soiree and delight your guests. Here's the complete guide to booking a corporate DJ for your event.
So why use a DJ for your event?
Unlike live music – or a DIY playlist – professional DJs come equipped with a vast range of music and can cater to every phase of your event. Not only that, they can adapt and keep guests of all ages entertained, leaving you free to enjoy your time with your colleagues and clients.
Choose a DJ who can read your crowd.
Corporate events typically have a very eclectic group of guests with varying music tastes, so you'll need a DJ who can read the crowd effortlessly. Be aware that crowd-reading and adaptability are developed with years of DJ experience – it's essential to choose someone skilled, confident, and capable when it comes to such eclectic events.
Always work with a professional agency.
You'll have peace of mind that your DJ will turn up on time, well-dressed, with everything they need for the day. While it's tempting to get a friend or someone you know to help with the sounds, leaving the music in the hands of an amateur is risky.
Look for positive reviews.
So how do you know who's professional? A slick website and solid online presence is a great start. Checking Google and website reviews is a quick way to get an idea of the service you will receive – and don't be afraid to ask for additional testimonials.
We often direct potential clients to our Mix It DJ Facebook page or our Google Plus page, where we have over 170 5* reviews.
Know that you get what you pay for.
Indeed, professionals cost a little more – but you're paying for years of experience, quality equipment, and absolute professionalism. Think of it as a valuable investment for your event.
Check the finer details.
Always confirm what your DJ package includes. Are you paying for the DJ alone, or does the price include all of the equipment? Clarify before you book, so you're not up for any extra costs down the track.
At Mix It DJ, our full DJ service model ensures your celebration runs smoothly by coordinating, supplying and operating all sound, lighting & speciality equipment from beginning to end, leaving you free to revel in the occasion.
Our standard corporate package includes:
– Premium Corporate DJ
– State of the art sound system
– Intelligent up-lighting
– Wireless microphone
– Mix It DJ 100,000+ music library
– The option of 100% personalised/ themed playlists
– Travel, set-up, and pack down
We can cater to groups of 20 – 2000 from a standard set-up to an impressive "Tomorrow Land" production – and everything between.
Ultimately, you need to trust your DJ to work their magic. The professionals know how to select songs and read the room better than anyone. With the music in your DJs capable hands, you'll be free to enjoy your event – and dance up a storm with your guests.
To learn more about MIX IT DJ, get in touch.
---
---