---
Choosing The Right Wedding DJ
---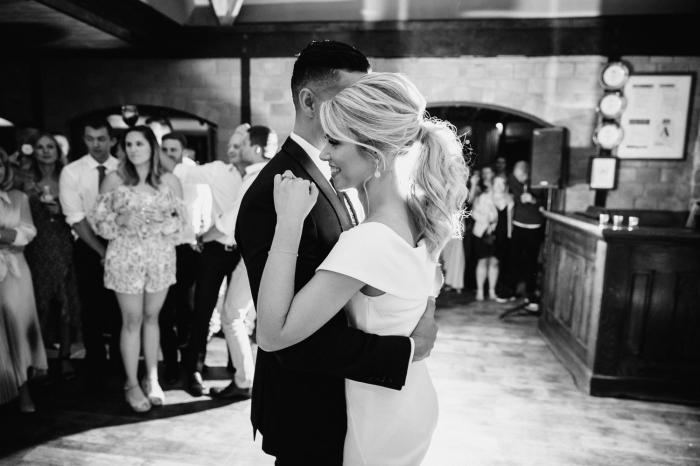 At a wedding, choosing the right DJ is literally the icing on the cake. If people dance the night away, combined with the ceremony, food and the bride's dress; it's what most guests will look back and remember. We've come up with a few recommendations on what to look for when you are selecting your wedding DJ.
1. Their ability to read a crowd
The first and foremost important feature when choosing a wedding DJ is having the ability to read a crowd of people. Our director of MIXITDJ, Jarrod Phillips says "I've always thought that the real talent in DJing lies in the ability to walk into a room full of people you don't know and use your emotional intelligence combined with stellar knowledge of music to get everyone up and dancing. When you can nail that with an eclectic wedding crowd then the guests will dance the night away and leave with that "best wedding I've ever been to" impression".
2. Select a DJ with reputable experience in the wedding industry.
Use wedding directories and magazines, plus Google when conducting your research. Ask around friends to see how their experiences have panned out. Make sure that the DJ company you select is backed with credible reviews that are bound together with professionalism. That is the recipe for a seamless DJ experience. Also, book with an agency rather than an individual DJ also ensures backup in a worst-case scenario situation.'
3. Make sure your DJ takes time to understand your style.
No wedding or client is the same. A good wedding DJ will spend time prior to the wedding understanding your needs and wants. Whether it be, leaving them to take care of music selection or taking guest requests, your DJ should plan to suit you. MIXIT DJ works closely with each couple and customises playlists so our clients can really take control of the feel and vibe of their wedding.
4. Ideally, select a one-stop music shop
This includes a full wedding DJ service with operating sound, lighting, microphone (for the important speeches) and speciality equipment. MIX IT DJ offer all of these from beginning to end. Leaving you free to revel in the occasion.
5. How are MIX IT DJ's different to the rest?
At MIX IT DJ we only staff the most elite Disc Jockeys service anywhere in New Zealand. Between our highly trained personnel, expansive music collection, experience, and our exceptional customer service, we are always that one step ahead. You can always trust us to keep revolutionising the industry. In the off-seasons Mix It DJ director Jarrod can be found abroad keeping up with the freshest music globally, where he often DJ's at famous beach clubs, festivals and private events around Europe, Bali, and the Pacific Islands.
---
---