---
10 Wedding Trends For 2021
---
When it comes to planning a wedding, tradition is the theme of the day for many couples. Classic white weddings are always going to be popular, but for the modern bride and groom, wedding trends provide alternative ideas and inspiration to inject personality into the big day. We've rounded up ten of the hottest wedding trends for 2021.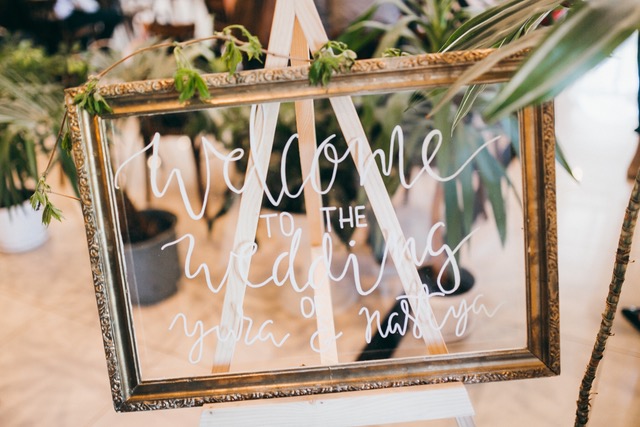 1. Eco-conscious Weddings
With weddings comes a whole heap of stuff: decorations, confetti, flowers, wedding favours, invites, signs, table numbers and place cards etc. All of these accessories come at an expense, and many – especially customised items – cannot be reused or given away once the big day is over.
Sustainable weddings are gaining popularity as green brides and grooms opt for environmentally friendly options for their wedding days. Here are a few ways that you can introduce sustainability into your big day:
• Use biodegradable confetti.
• Hire decor or use op-shop goodies to dress up your space.
• Create reception signs on old mirrors, doors, timber, or frames.
• Consider a digital invite instead of the traditional posted option.
• Still want to send an invite? Print it on recycled paper.
• Go plastic-free (you'll need to work with your vendors on this, but it's 100% doable).
• Work with your florist to use in-season, locally-sourced florals and foraged greenery.
• In place of gifts, ask your guests to donate to an environmentally-minded charity.
• Purchase bridal party outfits from local and/or ethical designers.
• Offer vegan or vegetarian options on your menu.
• Source your wine and beer from local breweries and wineries.
• Use paper or stainless steel straws at the bar.
---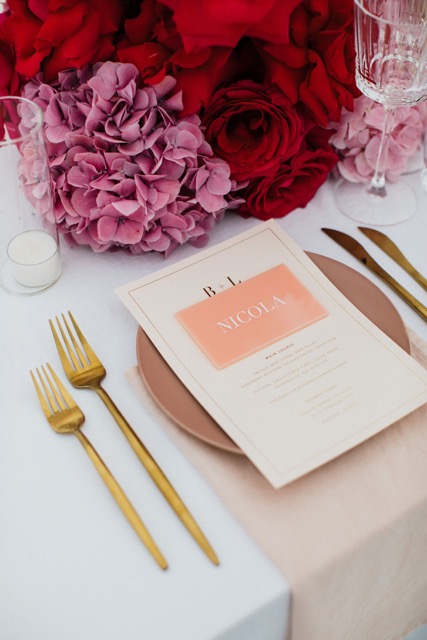 Image supplied by Blush Flowers
2. Colour
Goodbye minimalist white, hello colour. 2021 will see an abundance of hues for florals, bridesmaids dresses, decor, and even wedding dresses!
Want a gentle version of the trend? Use pastels alongside minimalist white for a soft palette. Feminine floral and pink wedding dresses are also a hot trend for the unconventional bride. Alternatively, you can utilise colour in your decor with jewel-hued furniture and bright blooms.
---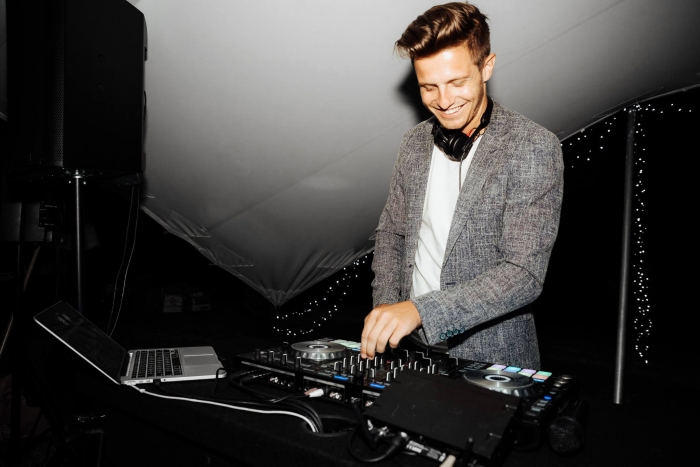 3. Bespoke Soundtracks
Like selecting the perfect food menu, many music-loving couples are opting for customised playlists/music themes for their big day. The best option? Work with an experienced DJ who can create your dream sound – choose your genres and favourite tunes and leave the rest up to the experts. 
Click here to learn more about our bespoke services
---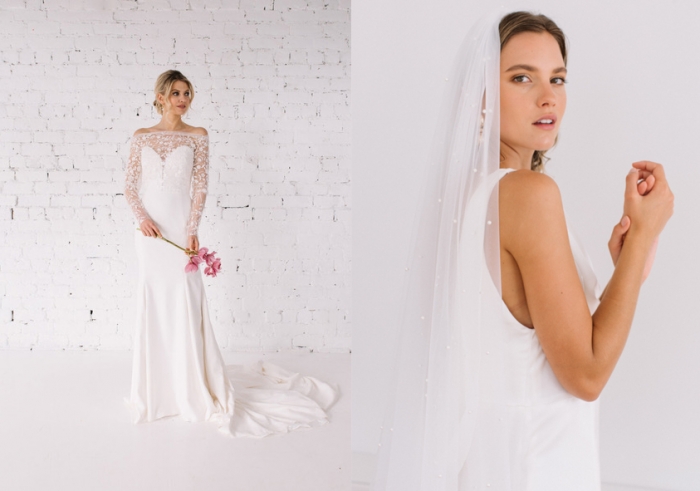 Images: 'Falen Dress Shoulder' + 'Pearl Veil' by Trish Peng
4. Statement veils and classic gowns
When it comes to wedding dresses, celebs are still driving the trends. Couture evening and bridal gown designer Trish Peng says her brides love the elegance of recent royal and celebrity wedding dresses. "It's crazy, but the Meghan Markle trend is still happening. Everyone is loving classic, clean lines, and simple, elegant dresses."
A classic dress doesn't have to be dull, however. "When styling a simple silhouette, you can dress it up. Statement veils are huge – we saw it with Hailey Bieber's dramatic "Till Death Do Us Part" version, and my Pearl Veil is a popular choice among brides at the moment."
Other trends that are making waves are square necklines and sheer detailing, says Trish. Not sure if a trend is right for you? A bridal gown designer will know what will flatter you and your figure, helping reduce the trial and error of trying on endless dresses.
---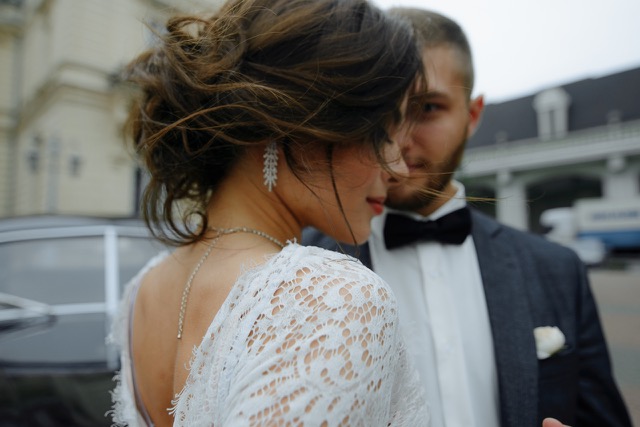 5. Effortless hair
Soft, romantic bridal hairstyles have been popular for a while now, and relaxed hair continues to trend this year; we'll be seeing brushed-out waves with less defined curls and more of a natural vibe. For updos, low textured buns, ponytails, and chignons are perfect for minimalist brides.
---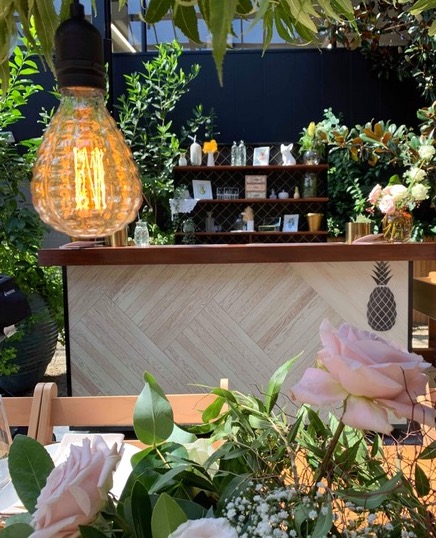 Image supplied by Black Pineapple Co
6. Themed bars and low/no-alcohol beverages
Nothing will replace a traditional bar, but single beverage bars – in particular, Gin & Tonic stations – are a hot addition to wedding receptions. Self-serve setups are a fun, interactive way for your guests to get a drink, and can take a bit of pressure off the bar staff. Frankie Walker, director of Black Pineapple Co., says gin is the spirit of choice for 2020 and beyond.
"Gin continues to power forward – it's a huge trend which is driven by something as simple as a G&T. One of the most popular services we offer is our drinks trolley – we load it up with premium gins, tonics, and homemade syrups and wheel it around. It's all about creating an experience, involving people and imparting a little bit of knowledge."
Frankie notes there's a shift in the drinking culture in New Zealand. "Fewer people are drinking alcohol, and there's more of a focus on responsible drinking. The slower-paced drinking style of Europeans inspires us – you'll see people having a small drink at lunch every day, or even before work, but alcohol is consumed in small amounts, and always with food."
"We really focus on making sure we have sophisticated low alcohol mixed drinks on offer, which are great for daytime drinking. Sometimes they're half the strength of a standard cocktail, so they help people stay in the game.
If you don't drink, for whatever reason, usually the non-alcoholic options at an event are terrible. We go to a lot of effort to create similar tasting, identical looking, non-alcoholic versions of cocktails on offer so that people don't feel that they're missing out."
---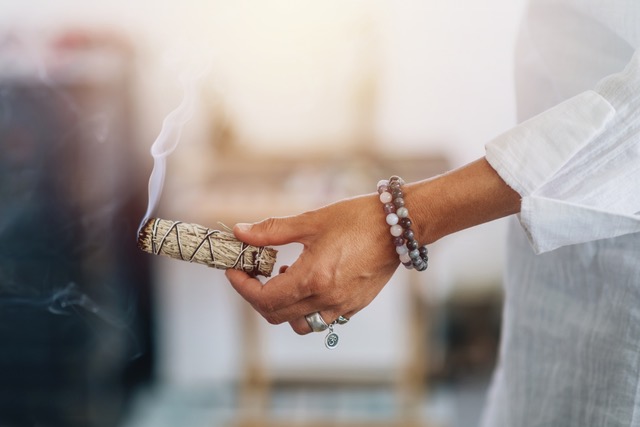 7. Spiritual vibes
New-age couples aren't afraid to create their own traditions and incorporate spiritual elements into their weddings, and we'll be seeing a lot more of this in the coming year. From alternative ceremonies, vows, and celebrants, to crystals as decor and sage smudging your guests; anything goes.
---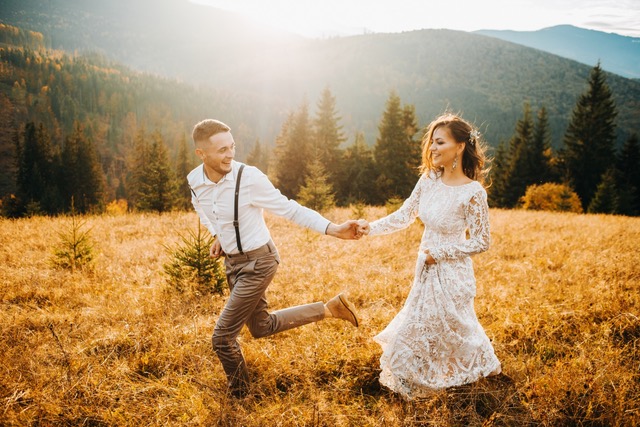 8. Bucking tradition
While traditional large weddings are still popular, more couples are opting for smaller ceremonies and receptions and are forgoing formalities like bouquet-throwing or garter removal. Fewer guests mean a bigger budget per head, allowing you to create a high-end, unforgettable reception.
Destination weddings are still on-trend, as are family-only ceremonies followed by a reception lunch or dinner.
 
---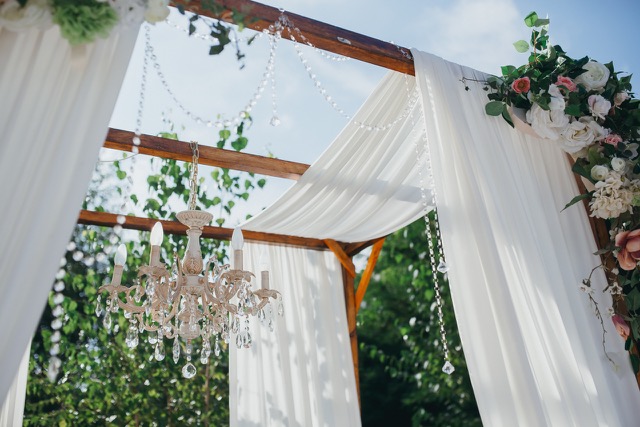 9. Statement Lighting
Lighting plays a massive part in creating ambience, especially as the evening approaches. No matter where your reception takes place, you can easily complement the existing lighting with a few additional pieces.
Think outside the box with gorgeous chandeliers, candelabras, mini table lamps, impressive floor lamps, lanterns, fairy lights, or a combination of any of the above.
 
---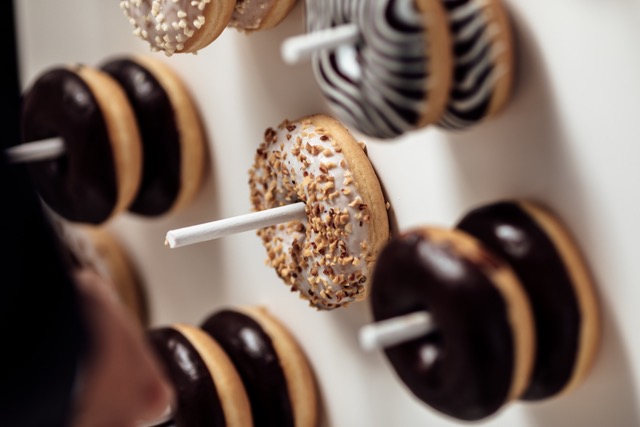 10. Unconventional desserts
Cake still reigns supreme, but creative dessert options are trending and provide a fun alternative. Think cheese towers or platters, pancake stations, and doughnut installations. Bonus points: provide little paper takeaway bags of boxes so guests can take home a treat.  
---
---