Wedding DJs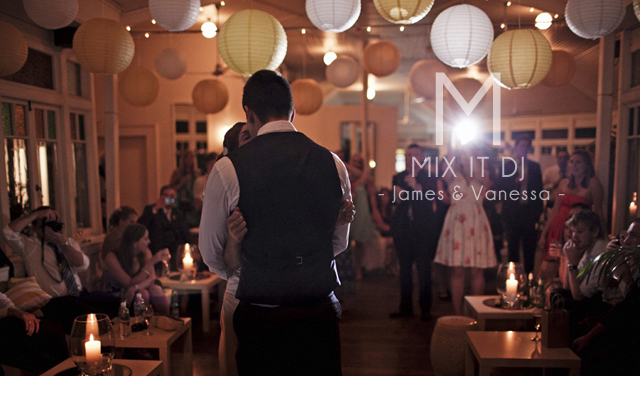 If you're looking for a chic and professional DJ service for your wedding then you need MIX IT DJ.

MIX IT DJ will transform your wedding vision into a reality. Our professional DJ service will enhance the style, energy and mood for you and your wedding guests. From grandparents and great-aunts, to best friends and workmates, everyone will remember your special day.


Over the past 5 years MIX IT DJ has become the first choice recommendation by leading venues across New Zealand. From the Hilton at Auckland's Viaduct to wineries on Waiheke; MIX IT DJ is recommended by venues that have experienced our services first-hand.



Get a Quote for a Wedding DJ


Word of mouth spread by satisfied couples has resulted in MIX IT DJ being entrusted with the success of countless weddings; and accordingly we fill up quickly. If you need quality wedding entertainment to be apart of your wedding then fill in your details and get a quote now!
"Get a free quote from New Zealand's premier wedding DJs right now."

Wedding DJ Testimonials

As your wedding is such a big occasion it is crucial that you hire an experienced wedding DJ service that is well known and respected. With most of our work coming through our satisfied couple's word of mouth, you can rely on us to deliver on your big day. Take a look below at what our clients are saying about our Auckland wedding DJs.

Client Wedding: Jen & Gary – The Northern Club – 2012
"We had a fantastic time. Thanks so much for working with Matt on his speech, I was floored by that, what a gift! We had such great feedback about the night and the party! "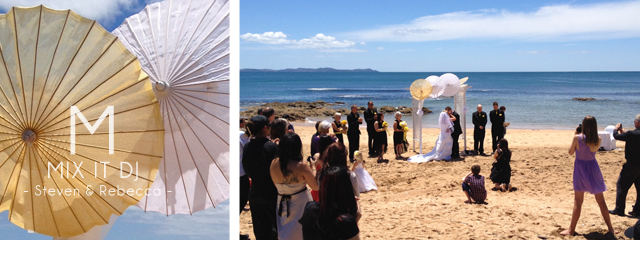 Client Wedding: Steve & Rebecca – Cable Bay – 2012 – Click here for more photos
"Wow.. what an incredible job on the music! I was very impressed with the way he played such an eclectic mix while managing to keep it away from the cliche. Awesome Job "

Wedding Gallery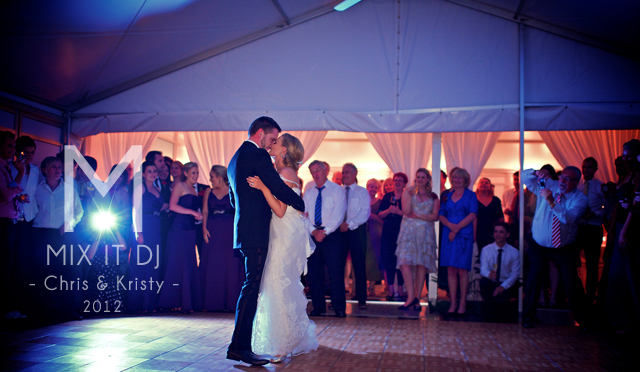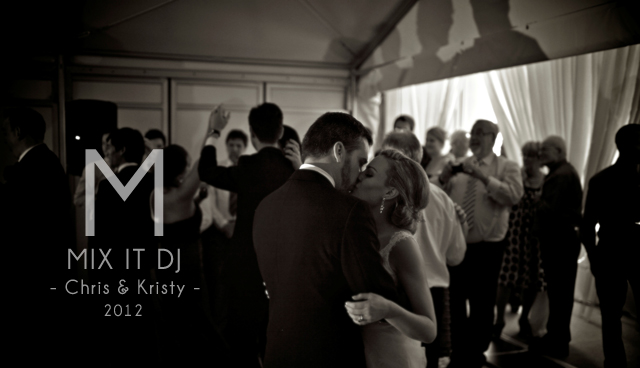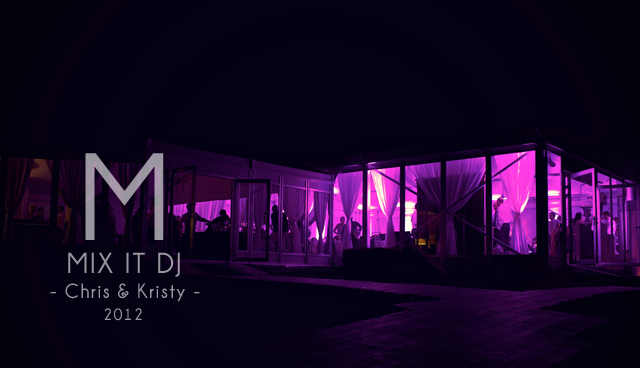 Wedding DJ Music


Most couples want some control over the style of music played at their wedding. Accordingly we offer all of our clients the option of having as much or as little impact on their wedding music as they like. As a client you can select every single song; or alternatively let our specialist wedding DJs select music that will capture and enhance the mood, energy and unique style of your wedding.


Our wedding djs have all of the following genres available:
Top 40 | Dance
Classics from the 50s | 60s | 70s | 80s | 90s | 2000s
Modern Rock| Classic Rock | Indie | Country
Ambient | Low Fi | Lounge Music
Jazz | Blues | Soul
Ministry of Sounds | House
Hip Hop | R&B | Reggae
Trance | Techno
Drum & Base
Breaks
Progressive House

Wedding DJ Price

"Every wedding is unique! Accordingly we quote on a case-by-case basis so you can get everything you need and nothing you don't."


Your wedding music and entertainment is a relatively small portion of your wedding budget, whilst holding such a pivotal role in a successful wedding. Using a professional wedding DJ hire service will ensure your wedding day is unique, fun and makes a lasting impression on you and your guests. Book a free consultation with MIX IT DJ so we can help create and mix the perfect playlist for your special day. We would love to hear about everything you have planned! Get a quote for your wedding today.

Wedding DJ Packages


Most couples don't want to be getting their DJ sound and lighting from three separate places. At MIX IT DJ we offer all inclusive wedding packages that at a minimum include:
Wedding DJ
State of the Art Sound System
Intelligent Lighting System
Wireless Microphone
Music & Option of Personalised Playlists
Personal Consultation


Optional services include:
Ceremony/Cocktail Location Music
Non Standard Intelligent Lighting Effects
Multiple DJs
Wireless Microphone
Early Setup – (Highly Recommended)




If you are after an amazing London Wedding DJ then take a look at our London branch.