Music Please….


In our industry music is everything and as such it is one of our major points of difference. At MIX IT DJ our collection is organised, catalogued, and meticulously maintained with the very latest of what artists around the world have to offer. With such an eclectic collection we can cater for the most extreme of tastes.
We like to think of music as a 'design element'. We provide the aural backdrop that conveys what your event is about. Urban? Eclectic? Formal and Traditional? Funky and Fun? Classic? Island? Our goal is to get people on the dance floor, and keep them there.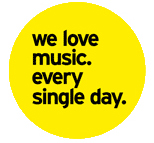 Our Points of Difference

Size
We have the largest music collection on offer by any mobile dj firm in New Zealand. At every gig we provide our customers with access to a collection of over 100,000 songs. From ACDC to ZZ Top we have every genre of music imaginable represented.


Vodem and iTunes
Since early 2007 we have incorporated the use of Vodem into our DJ rigs. By using Vodafone's wireless networks we are able to connect online to the iTunes store; instantly gaining access over 5,000,000 songs. This gives our DJ's the exclusive option of downloading that unique requests on the spot, therefore ensuring that any request no matter how far left of field will not go unanswered.
Quality
The quality of our music is unparalleled. All of our music is around 15 megabytes in size per song; meaning that it has the sound quality of digital vinyl and is crystal clear over our speakers. There is never any CD's skipping or dead air.
Online Booking and Personalised Playlists
All of our customers if they choose to book online have the option of picking the genres/decades of music they want or alternatively they can upload a customized playlist. With this kind of involvement it ensures the crowd will get to hear what they want. Many of our competitors live by the policy that the crowd wants to hear what the DJ personally likes. At MIX IT DJ we think this is crap. A crowd wants to hear want they like. Period. Not what the DJ personally likes.
iPods
A request that is becoming more and more common is; can we play a song of somebody's iPod? All of our systems have the unique feature of being able to play songs off anyone's iPod; anytime, anywhere.
Copyright
At MIX IT DJ we take the ethical road and support the artists. All of our music is original and not of the internet. You should note that unlike some of our competitors all of our music is legal. This means we have strictly obtained and compiled our collection from original cd's; not from shady internet sources like Limewire.